Step 1: Navigate to your Profile Page. Log into your production dashboard.
Toggle to 'My Account' in the top right corner. Select 'Me' on the left navigation bar.
Your account should have SEND-AND-RECEIVE Permissions.
If it says 'UNVERIFIED' (like the example below), you still need to finish uploading your platform's due diligence.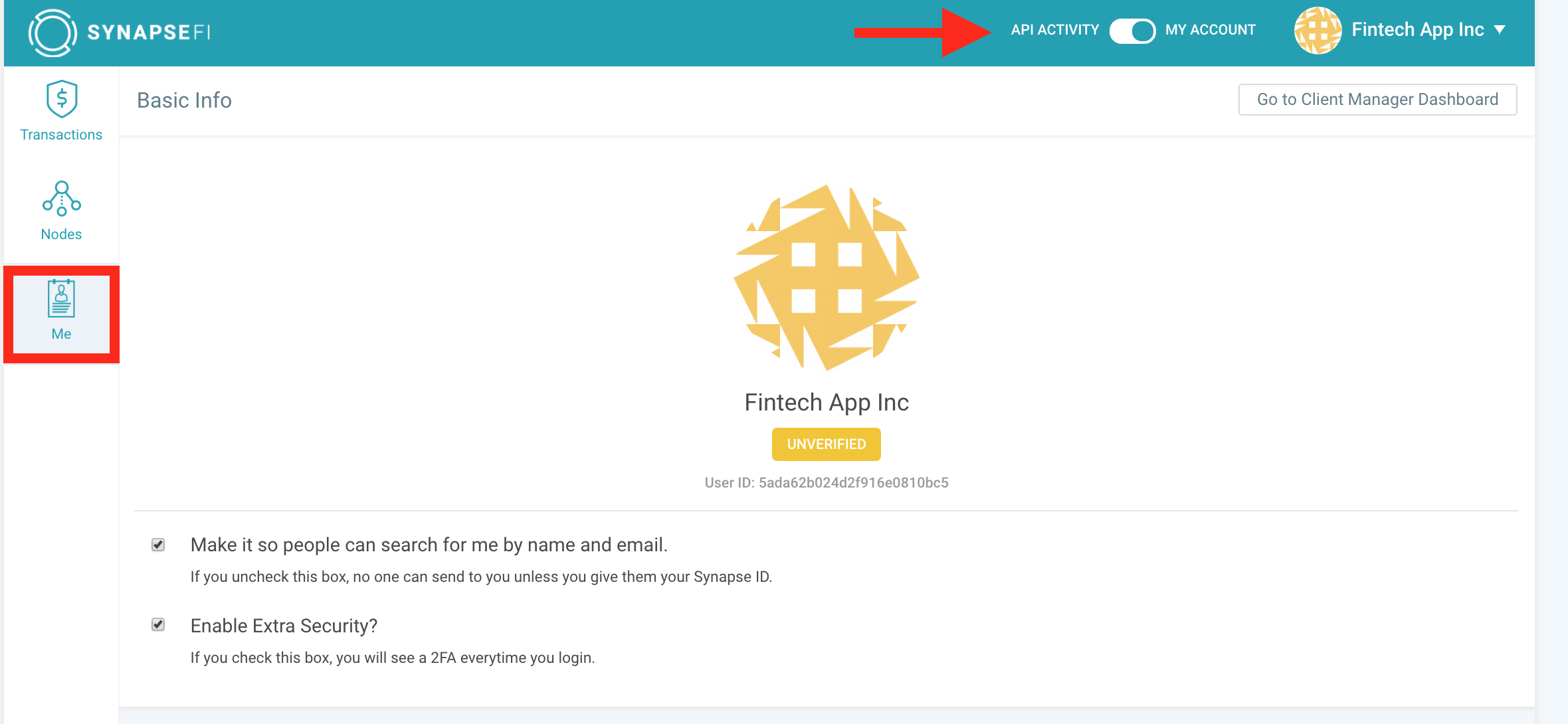 Step 2: Navigate to Client Manager. Click 'Go to Client Manager' in the top right corner.

Step 3: View your Client Keys. Click 'show' to reveal your client keys.

Step 4: Keep your Client Keys Secure. Please keep these keys secure. If you need to send it via email, we recommend using an encrypted service like Virtu. If your keys are compromised at any point, please reset your keys and contact us immediately.

Don't know how to keep your keys secure? Speak with your integration engineer :)