Question
How do I check for invalid social KYC docs?
Answer
You can check by checking the Social Docs section of the user under the documents tab.
Search the user on the Users Tab.
Go to their 'Documents'
Filter for "Social Docs"
If a certain type of Social KYC is invalid, it will be reflected here for a given document.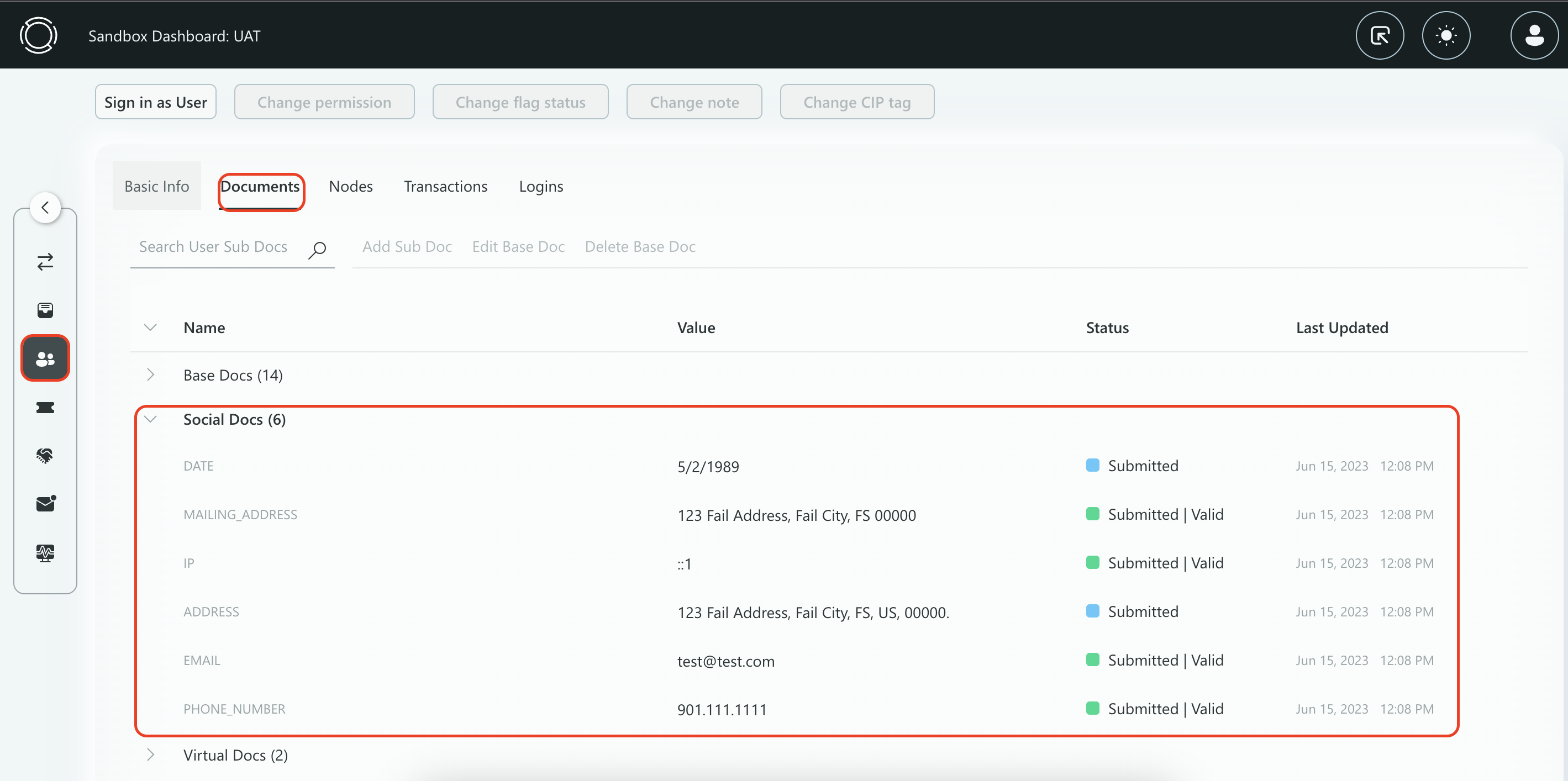 See The Following Related Articles on Invalid Social KYC: