1. Before creating a transaction for an end user, you will need to sign in as the end user sending the funds.
2. After signing in as the user, select transactions and click the "plus" icon in the bottom right corner that says "create transaction"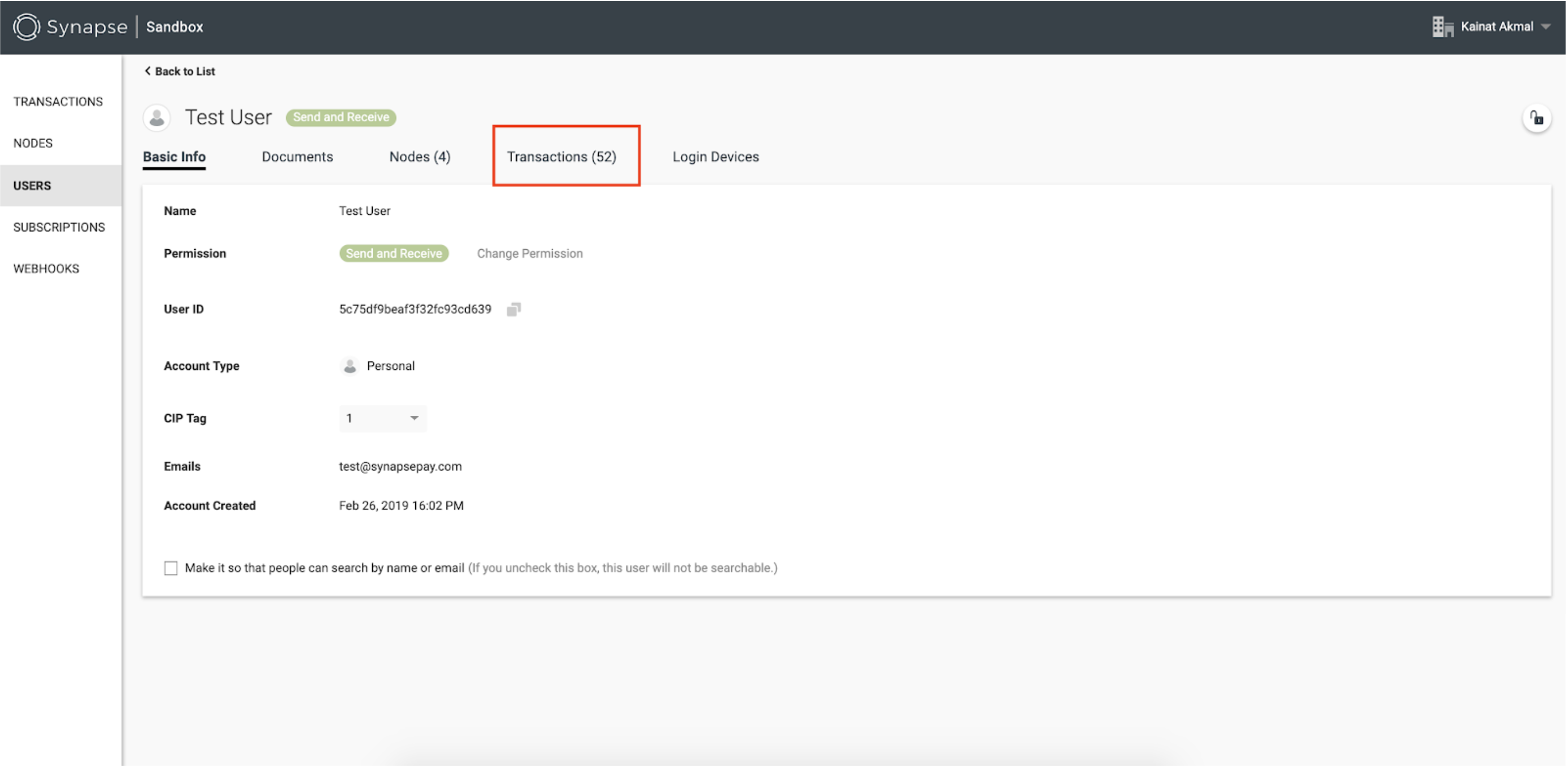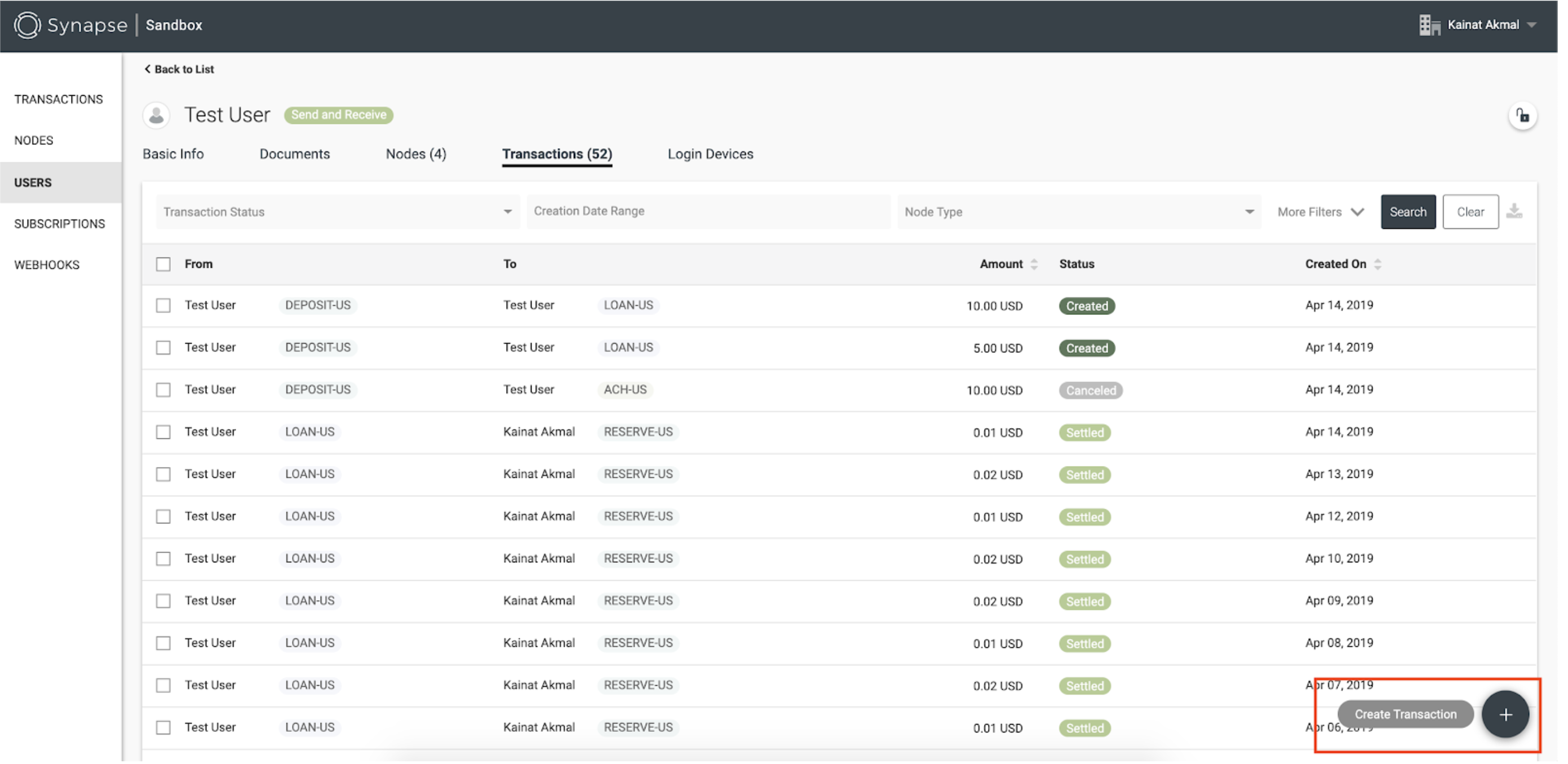 3. On the next page, enter the Synapse user ID or email address of the receiver (which can be the same as the sender for me to me transactions)

4. On the Select Node page, select the From node and the To node.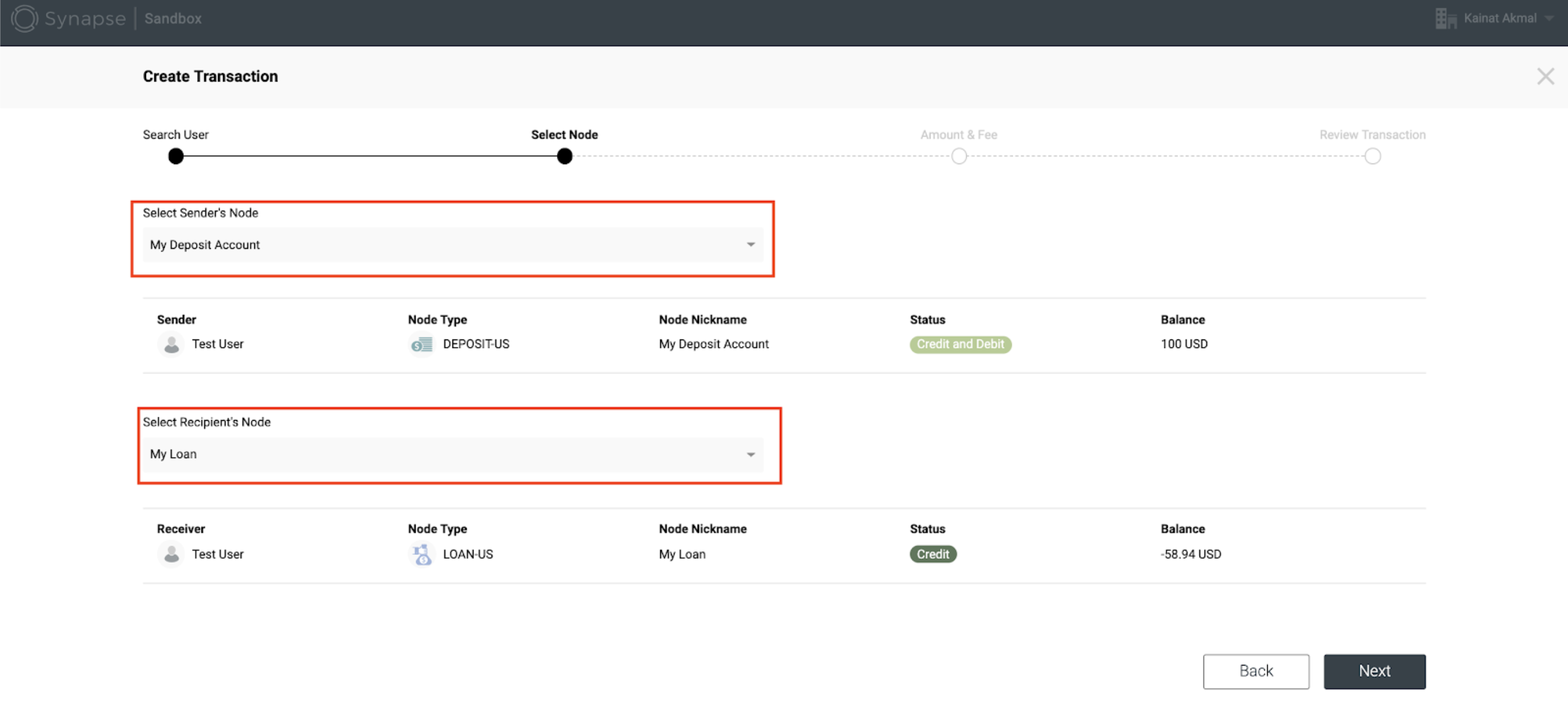 5. On the Amount & Fee page, enter the transaction amount. You can also enter the fee amount being covered, who is covering the fee, the fee node, date when the transaction should process, and any notes.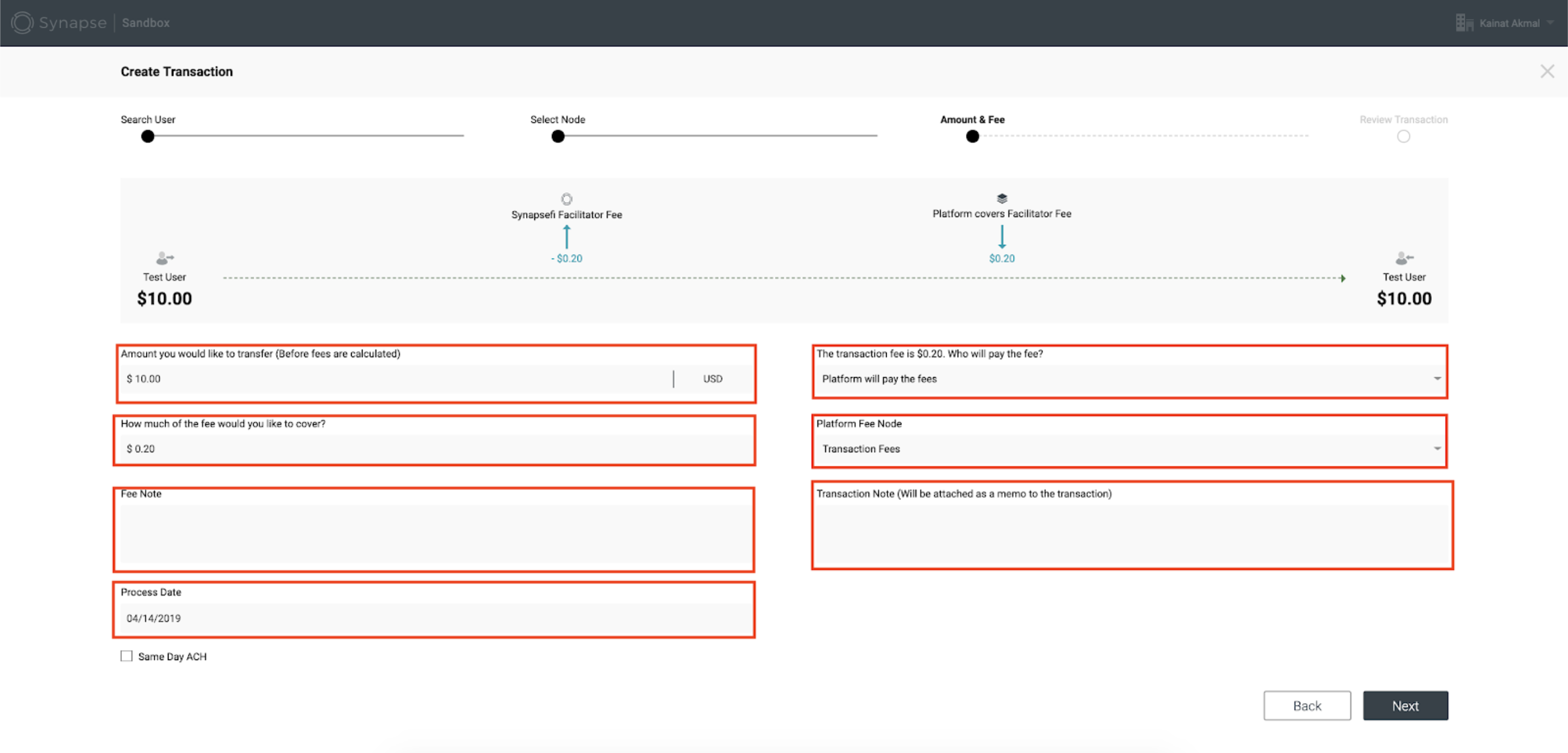 6. Review the transaction before submitting the transaction.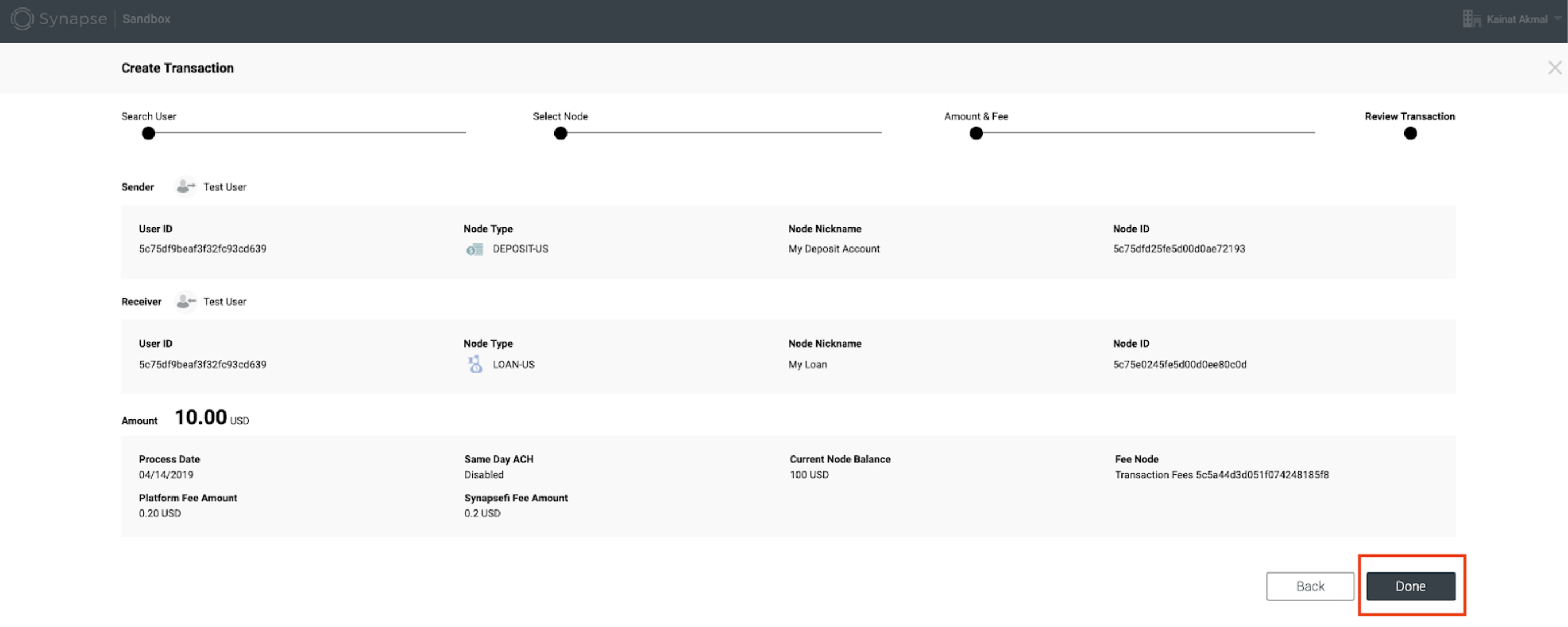 7. The transaction page will be next which will display the details of the transactions

8. To see the status of the transaction, look up the transaction ID on the transaction tab.