This error applies to incoming ACH transactions from a user's linked ACH-US node (external bank). The linked ACH account does not have sufficient funds to cover the attempted transaction.
Some ACH-US nodes may show you an available balance of the user's external bank account as seen in the example below: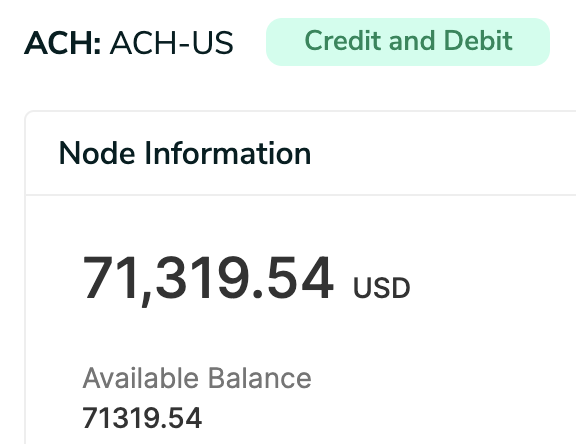 This available balance should not be used as a reliable representation of the user's available balance, but rather, should be used as a general estimate. This is because, while Synapse does receive some transactional information pertaining to the user's external bank account history, we do not receive it all. With the information that we do receive from a user's bank, we can estimate the last known available balance which could have changed at any time since receiving the information.
If the error code "[Returned on Debit] R01 -- Insufficient Funds" presents itself on a returned ACH transaction, but the user's ACH-US node shows a sufficient available balance to cover the transaction, please keep in mind that the balance may not be accurate and the user should contact their bank (the ODFI) to inquire about the insufficient funds notice.