Instructions
Part 1: Sign up for an account
Click the Sign in button at the top right corner of the page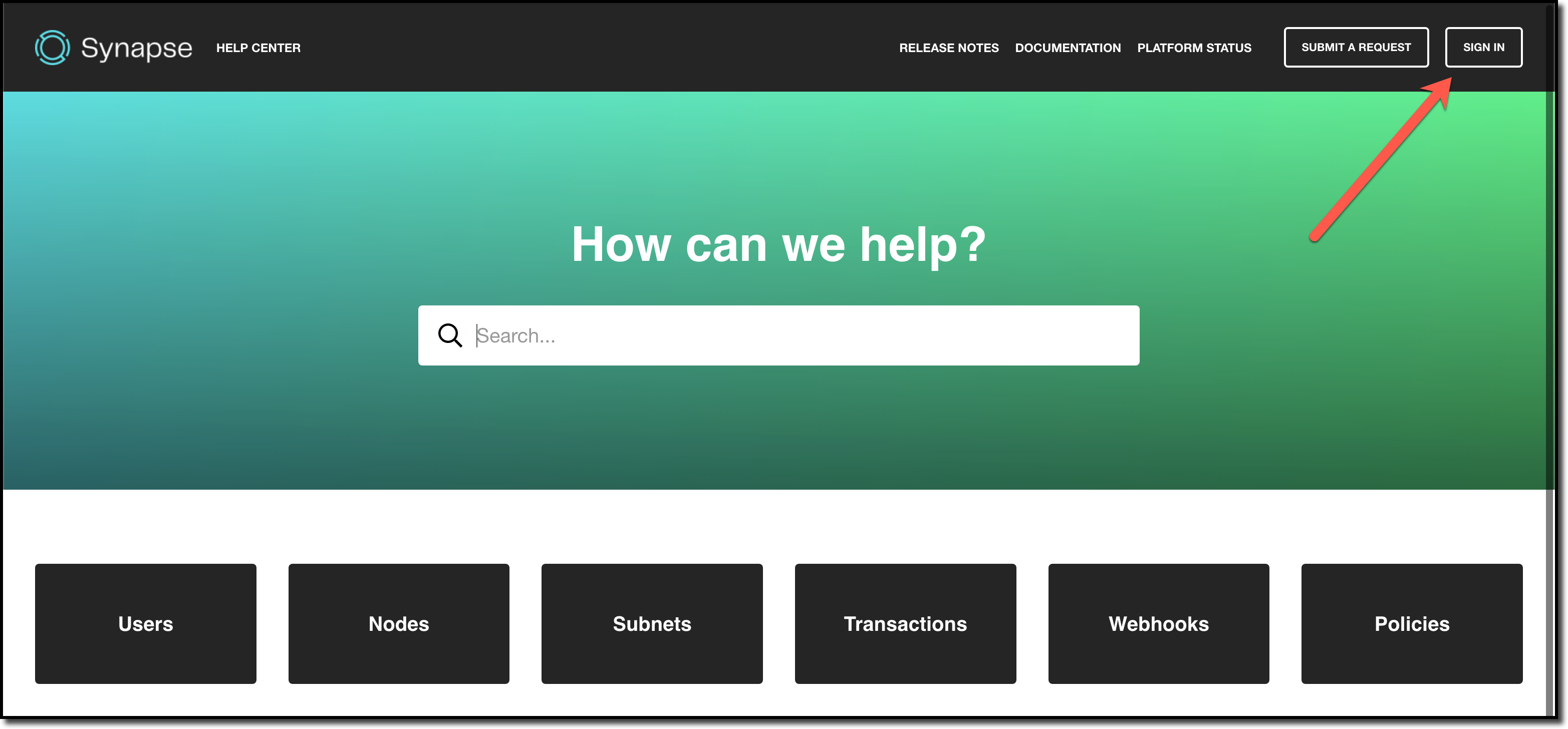 2. At the bottom of the modal, look for New to Zendesk Support? and click Sign up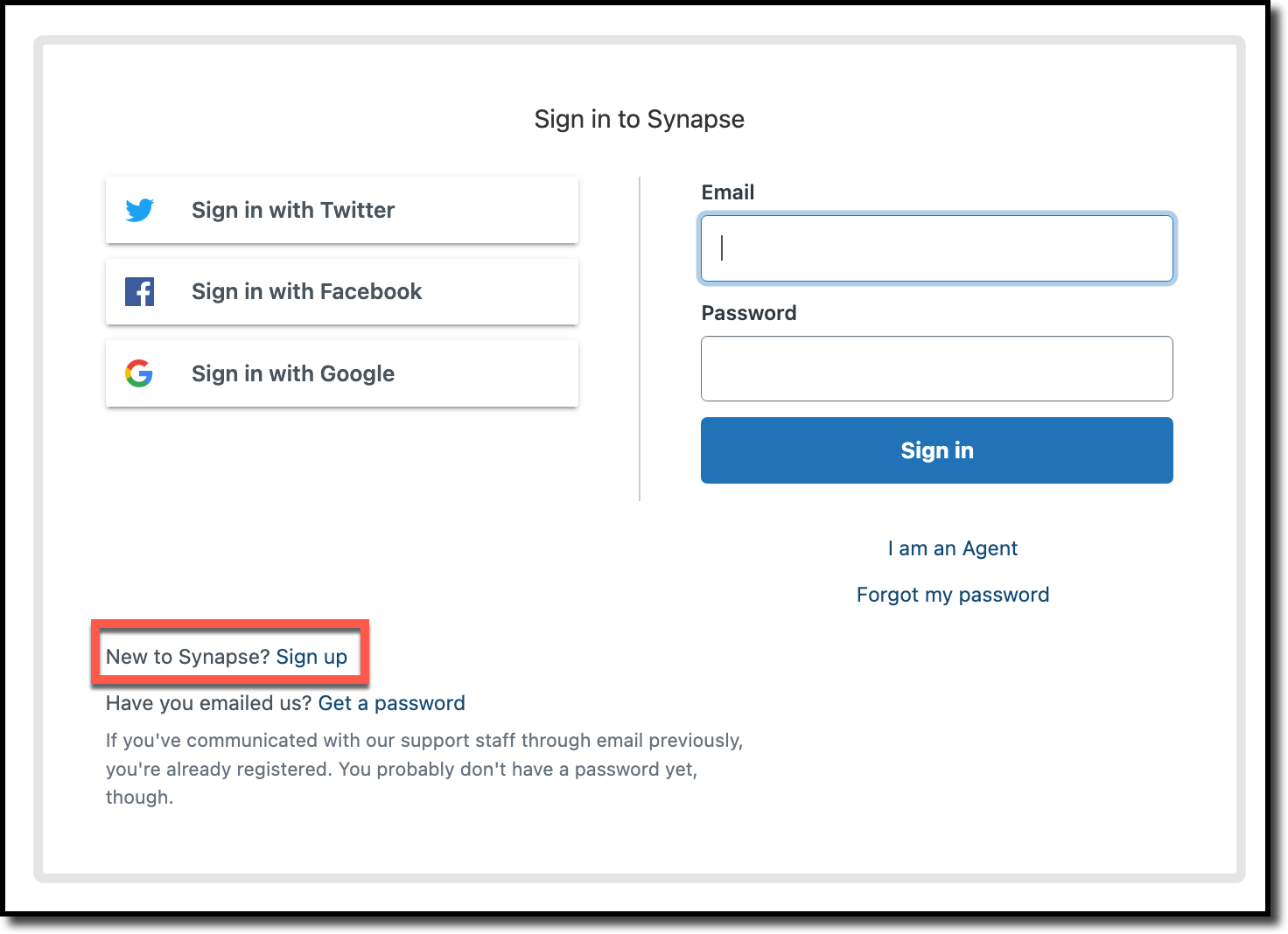 3. Follow the prompts in the pop up:
Enter your full name
Enter your email address (we recommend using the same email address that you use to log in to your Synapse Dashboard account)
Complete CAPTCHA
Click Sign up at the bottom of the form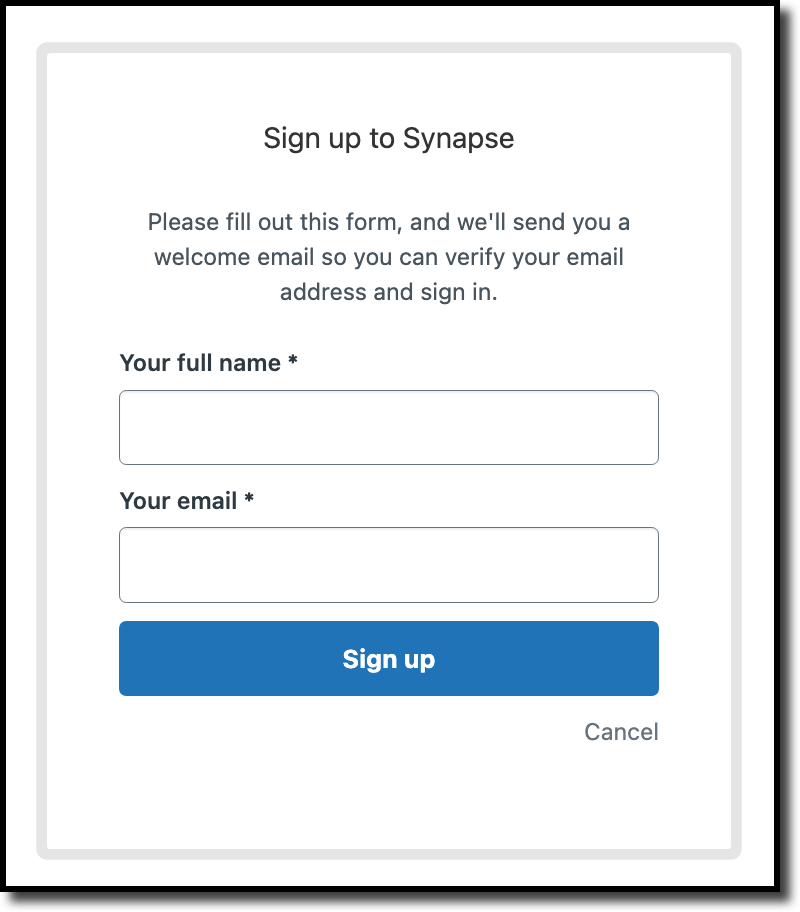 Part 2: Verify your account
After completing sign up, you'll see confirmation and instruction to verify your email address.
Check your email inbox and follow the verification link. You'll be prompted to create a password.